What does it mean to be a Rogers Preferred Converter?
Gasket Engineering is proud to be designated as a Rogers Preferred Converter. It means that we are part of a select group of partners who deliver an exceptional level of service and support for Rogers® products. It is important to Rogers that their converting partners ensure the best possible experience for their end users, so they are very selective in choosing material converters who will hold the highest standard of excellence. In order to achieve this status, we had to go through a rigorous qualification process to prove that we would maintain high standards of quality, technical capability, and customer service.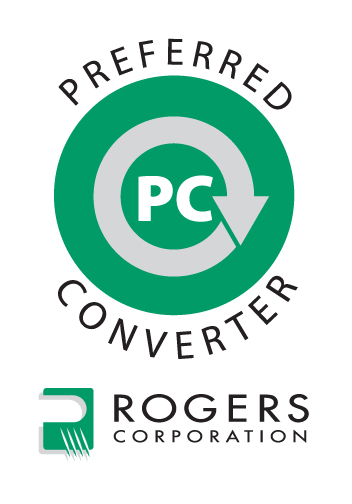 As a Rogers Preferred Converter, we offer the highest quality service and support to end users in the following areas:
Two of their most popular materials that we convert for them are PORON® and BISCO®.  Find out more about them here:
Note: If you are looking for material data sheets for all Rogers products, check out the appropriate tab in our Materials section.