At Gasket Engineering, we pride ourselves on producing top-grade Viton® gaskets and Viton® seals. We are viewed as the one-stop-shop for converting Viton® gasket material to match the exact specifications and tolerances required. With our experienced professionals paired with our various capabilities, we can manufacture a variety of Viton® rubber gaskets and Viton® rubber seals.
Custom Viton® Gasket and Custom Viton® Seals Material
Viton® fluorocarbon elastomer is a high-performance rubber compound known for its excellent resistance to extreme heat, aggressive fuels, chemicals, oils and concentrated acids. The resilience of Viton® is low and its tear strength is limited unless certain compositional measures are taken to improve it.
Viton® rubber gaskets and Viton® rubber seals have resistance to aliphatic hydrocarbon fluids, animal and vegetable oils, and alkalis.
Viton® gasket material also exhibits superb resistance to atmospheric oxidation, sun, weather, fungus and mold. Viton® seals can also resist compression at temperatures that alter other elastomers. Viton® gaskets will perform in temperatures ranging from -15° F to + 400° F and up to 500° F at times.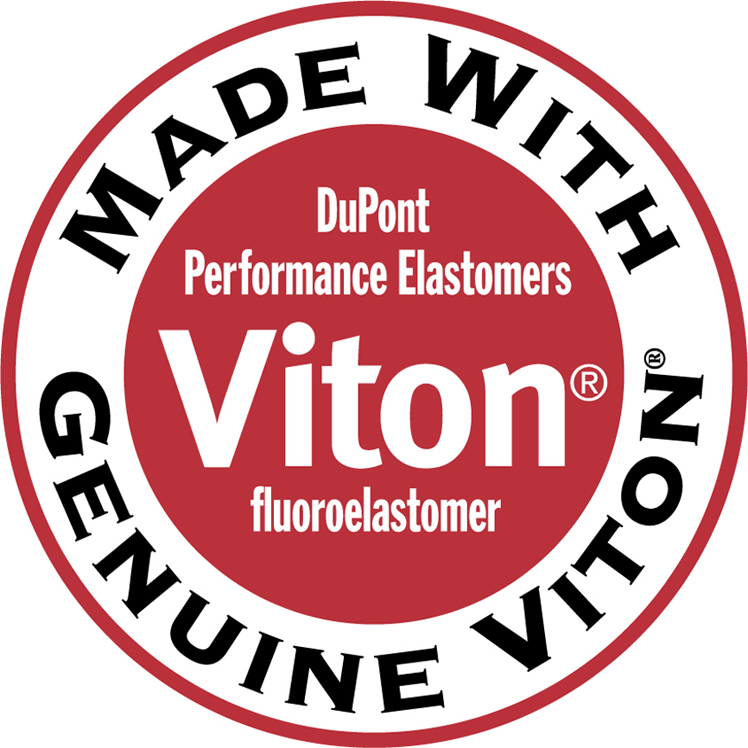 Viton® Gasket Material Grades
Here at Gasket Engineering we will manufacture your custom Viton rubber gaskets and custom Viton rubber seals for your niche industry. We have over 60 years of experience in the industrial, heavy equipment, and aerospace industries. We have the capability to handle any custom Viton® gaskets, no matter the quantity.
We can perform die cutting, dieless cutting, rotary cutting, laser cutting, slitting and laminating. At Gasket Engineering, we can custom produce any shape or size to ensure a high-quality grade Viton® seal.
Contact us today and allow our highly skilled professionals to select the appropriate gasket material for your next manufacturing project. Please feel free to visit the request a quote page and fill out a form. Here at Gasket Engineering, we are excited to produce your next custom Viton® rubber seals or Viton® rubber gaskets.
Viton gaskets not what you were searching for? Visit our materials page for more information on our other custom gasket materials:
Gasket Engineering continues to be a leader in the converting industry for over half a century. Our talented and experienced team of experts understand the manufacturing materials and production processes needed for your project. We have one of the widest ranges of converting capabilities available and our quality management systems meet very stringent standards. Gasket Engineering is proud of our high-standard customer service and our partnerships with several of the top names in rubber gasket materials and rubber seal materials:
Amorim
Armacell®
Garlock®
InterFace
Thermoseal®
Note: If you are looking for material data sheets for Viton Gaskets & Seals, check out the Rubber & Plastics tab in our Materials section.